Enjoying the outdoor life steps from home is easy to do when that home offers amazing features.  Whether it's a grand swimming pool, inviting jacuzzi, cozy fireplace, or expansive views of the mountains and lakes, these remarkable homes will have you wanting to venture out your door to experience the comfort and beauty of your own private haven.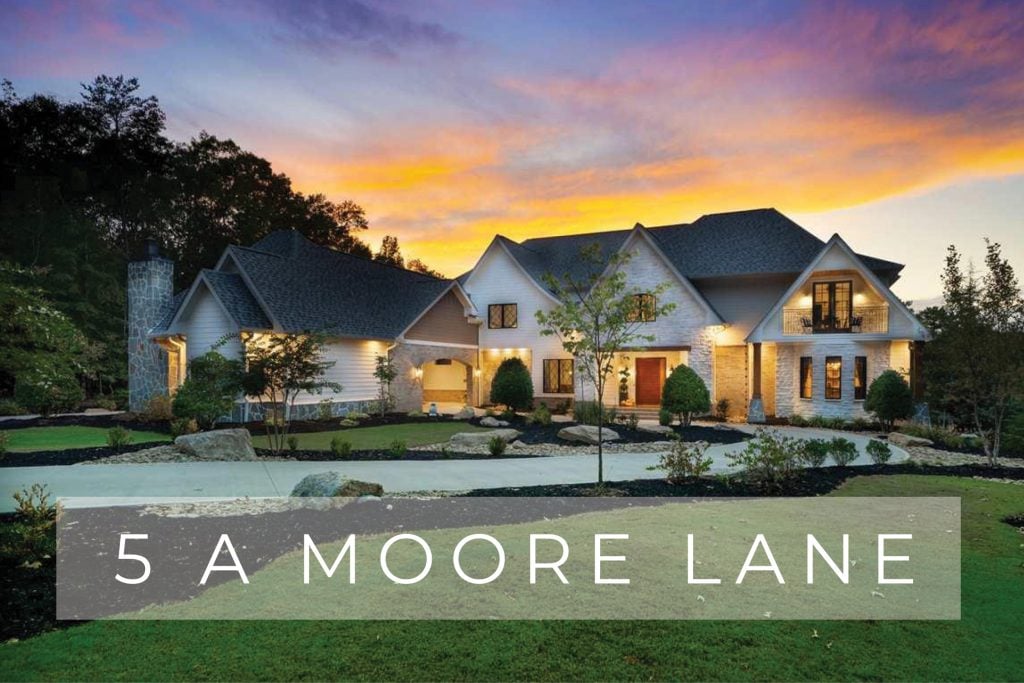 5 A MOORE LANE | $1,1950,000 | Annell Bailey, Realtor
The outdoor amenities of this 14,000 square foot custom-built estate are equally as stunning to its indoor features. When you step outside, one will find spacious living and entertaining venues on first and second floor porches, and an expansive pool with ample room for relaxation and fun for the family, while the oversized jacuzzi provides a luxurious spa-like atmosphere for the adults. If the outside wasn't amazing enough for you, the inside covered porch with a custom stone wood-burning fireplace hosts a rolling TV covered by barn doors and is the perfect place to get a break from the heat in the summer or cozy up on a cold winter's evening while still in the comfort of your own home!
Contact our agent Annell Bailey at 864.000.000 for full listing details!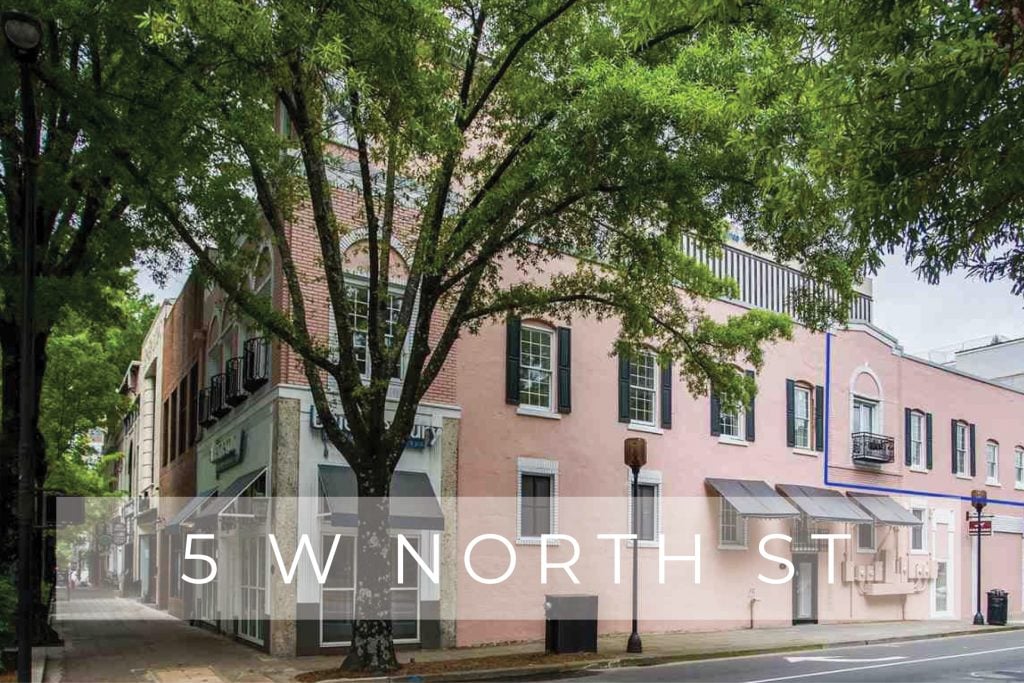 5 W N STREET | 1,125,000 | Damian Hall Group
What if your home's outdoor feature is the thriving life and culture of downtown Greenville? With its ever-expanding culinary and social offerings, beautiful Main Street is just a step away from this spectacular condominium.  If staying in is more appealing, enjoy your coffee or wine and cheese on the balcony or rooftop terrace, while listening to the talented musical artists who perform their weekly concerts at nearby NOMA Square. This elegant condominium loft is steps from the wonderful boutiques, coffee shops and restaurants that bring Greenville's downtown such acclaim.
Contact our agent Damian Hall at 864.000.000 for full listing details!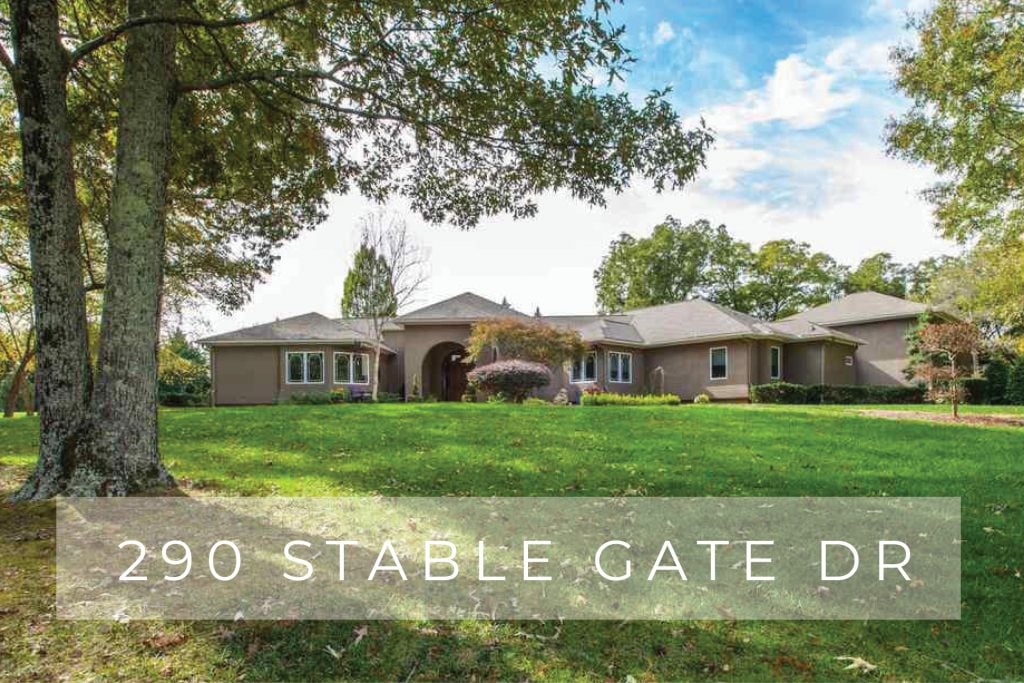 290 STABLE GATE DRIVE | $1,100,000 | Meg Atkinson, Realtor
Looking for the outdoor space of your equestrian dreams? This amazing home includes room for your horses and plenty of riding space while offering a peaceful and expansive retreat from the hustle and bustle of the city. With panoramic views and pastoral spaces to explore, you can stroll or ride while taking in the breathtaking scenery surrounding this beautiful home.
Contact our agent Meg Atkinson at 864.000.000 for full listing details!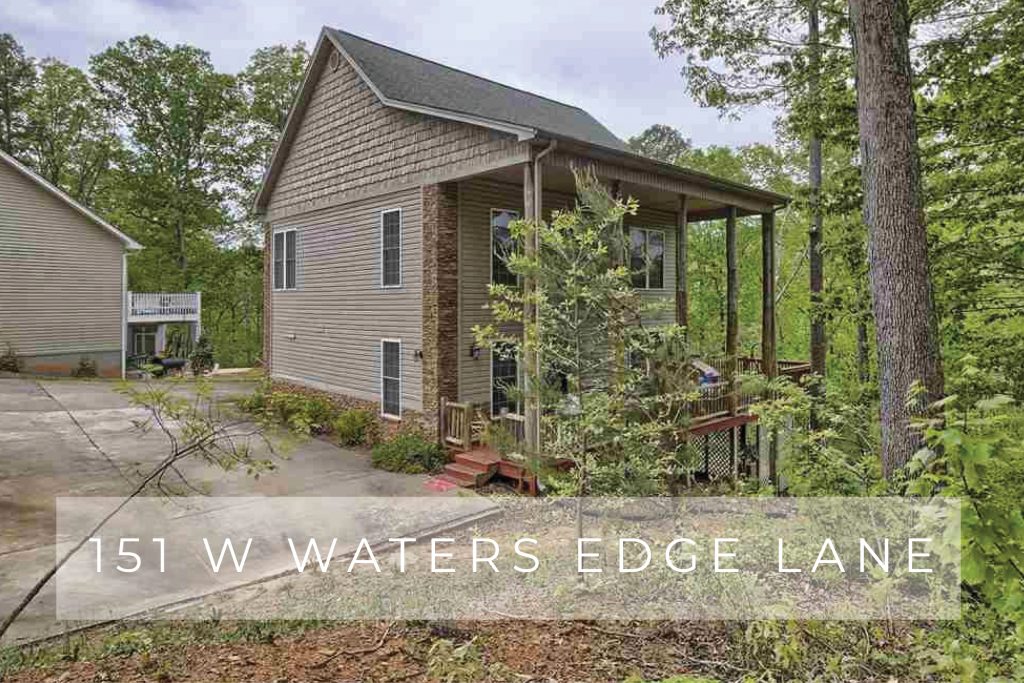 151 WATERS EDGE | $399,000 | Kim Crowe, Realtor
Escape to your own lakeside retreat and enjoy an amazing expansive and elevated wrap-around porch.  After sipping your coffee and listening to nature, it's time to head out for time on the water. Stroll to your covered dock and climb aboard your boat for a great time on beautiful Lake Keowee. Homeowners have purchased a covered dock, now in place and new underbrushed in the backyard for an easy path to the dock and lake. This is an amazing opportunity to own a slice of paradise on Lake Keowee!
Contact our agent Kim Crowe at 864.000.000 for full listing details!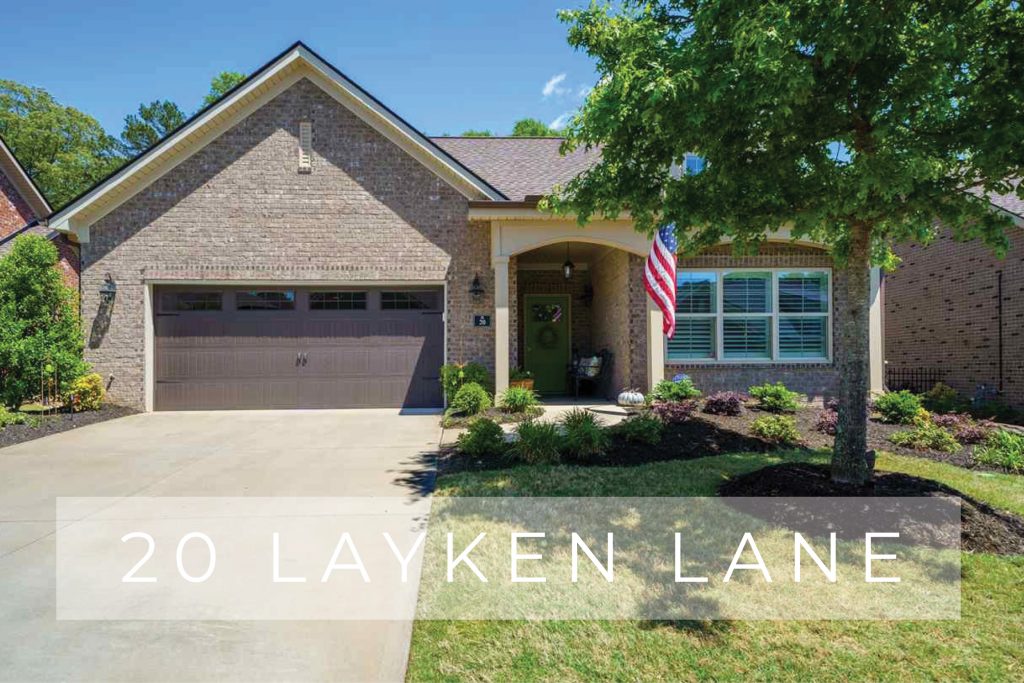 20 LAYKEN LANE | 378,000 | Jolene Peddicord, Realtor
Enjoy al fresco dining and peaceful relaxation right in the heart of your beautiful home. Whether planning a starlit dinner for two or a festive evening with friends, the beautiful private courtyard will certainly provide the very best atmosphere. No need to pack and travel for a camping trip when you can relax around the firepit and enjoy s'mores. Centrally located with access from the living room or master bedroom, this spacious patio offers the ultimate peaceful setting.
Contact our agent Jolene Peddicord at 864.000.000 for full listing details!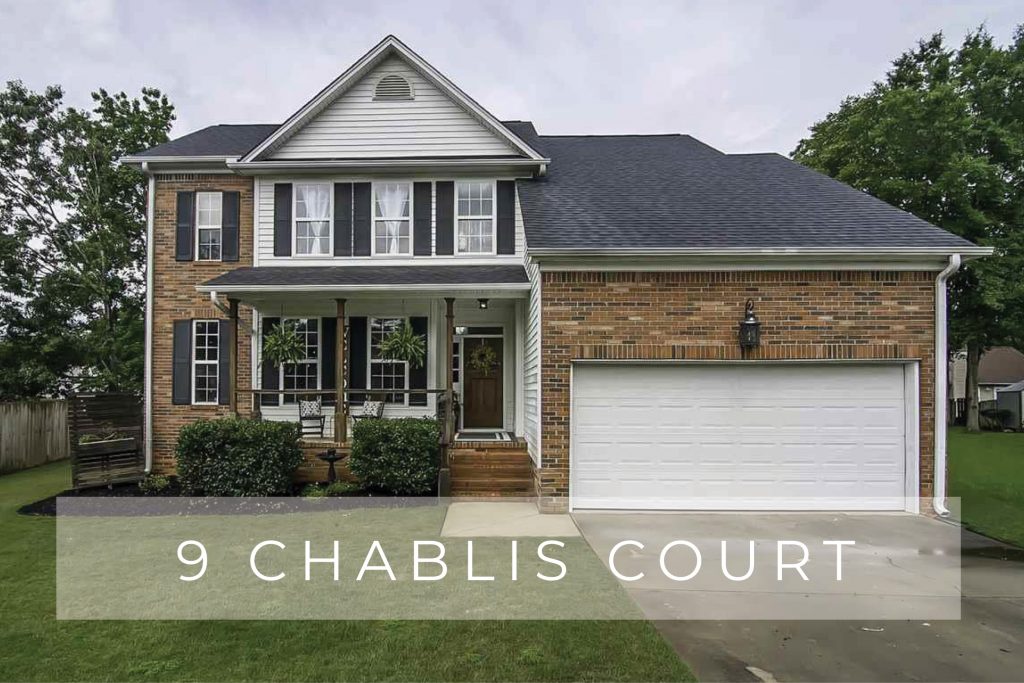 9 Chablis CT | $269,900 | Jessica Franco, Realtor
There is something for everyone in this beautiful backyard oasis.  Enjoy family time in your expansive back yard and refine your gardening skills with three raised garden beds loaded with produce.  Sit around the fire pit and roast marshmallows, have a feast on the deck, or entertain under the stunning pergola complete with hanging string lights.  Whatever outdoor activity you choose, this stunning backyard will provide endless opportunities for enjoyment.

Contact our agent Jessica Franco at 864.000.000 for full listing details!