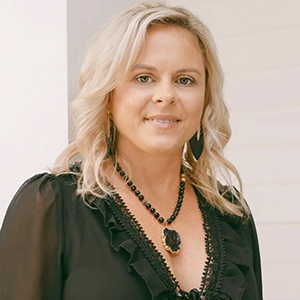 Jolinda Fisher
I've explored my passion for real estate from my early years. After earning my Real Estate Degree from the University of South Carolina, I moved to Austin, TX. This is where I laid the foundation of what would later become a distinguished career back in the capital city of Columbia, SC. While in Columbia, I earned recognition as one of the top-selling agents for new home construction. During my twenties, I evolved as a Real Estate Investor and thus began to chart my path to success. Currently, I am a United States Marine Corps military spouse. I have loyally supported my husband and dedicated significant amounts of time and energy to the military community. I have gained extensive professional and personal experience while adapting to frequent moves and pulling double duty raising our children and working in a variety of industries ranging from restaurant management, emergency services, website design, and grocery. Becoming a Trader Joes Mate in Charlottesville, Virginia has proven to be one of my most exhilarating challenges. By day, when I'm not with clients, I enjoy collaborating with other local specialists to align the perfect strategy for marketing, negotiating, and analyzing the Lowcountry Real Estate Industry.
By night, I'm typically found on the sidelines of my son's sporting events, eating popcorn with my daughter while watching a funny sitcom, or training with my husband for our next fitness adventure. On the weekends, we enjoy going to the beach or boating with family and friends. My favorite no-obligation day would start with a morning yoga routine on the beaches of Hilton Head Island, followed by a refreshing barefoot run in the sand, then jumping on our boat to spend the rest of the day dolphin-watching. We love exploring the waterways of the Lowcountry. You may not tell from looking at me but I'm excellent at driving tractors.
Being born and reared in rural Nebraska gave me the opportunity to learn a good work ethic from a young age. I also grew up playing sports and still apply those lessons to my everyday life. I chose to join Maxey | Blackstream | Christie's International Real Estate as a Realtor® because I strive to surround myself with the best of the best. I feel that Nickey Maxey has handpicked a strong team in the Bluffton office, and I look forward to growing daily from the knowledge of my colleagues. My career goal is to give my clients a tremendous experience of extraordinary customer service. I can provide exceptional value to my clients by creating an experience defined by excellence, consistency, attention, empathy, and appreciation which will ultimately lead to a positive outcome.

"Amanda is exceptional to work with. She's caring and considerate of her clients needs when pursuing real estate. Her loyalty and steadfast spirit to discover what's best for us are traits I admire."