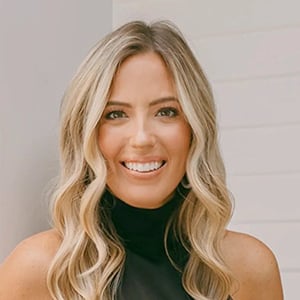 Lindy Maxey Kopotic
Lindy Maxey Kopotic, a proud native of Bluffton and Hilton Head, South Carolina, brings a wealth of local knowledge to her role at Maxey | Blackstream®| Christie's International Real Estate. Actively serving the charming Lowcountry region, Lindy infuses her passion, for her hometown and the region she grew up in, to her real estate practice as part of the Maxey Distinctive Properties team.
Having earned a Bachelor of Science in Nursing from Clemson University in 2019, Lindy served as a pediatric nurse at the esteemed Dwaine and Cynthia Willet Children's Hospital of Savannah. She embodies the essence of Bluffton lifestyle, delighting in activities like boating, exploring Old Town on her golf cart, and visiting the local Farmer's Market on her days off.
A firm believer in the transformational power of real estate, Lindy excels in guiding people through the life-changing process of moving to a new home and location. Specializing in working with first-time homebuyers and out-of-state buyers, she skillfully navigates the process with thorough communication, ensuring that her clients are well-informed at every step. Her deep affection for Hilton Head and Bluffton fuels her enthusiasm for showing buyers the incredible communities these areas boast.
With a keen interest in new construction properties, Lindy loves connecting her clients with top-notch local builders, helping them realize their vision for their new home. As a resident of the historic Bluffton area, she is also deeply passionate about aiding clients in the purchase or sale of homes in the Old Town Bluffton region and the picturesque May River Waterfront.
Honored to be part of Maxey Distinctive Properties, Lindy collaborates closely with her father at Maxey | Blackstream® | Christie's International Real Estate, upholding the Christie's commitment to extraordinary customer service. She strives to learn continuously, gives her full dedication to her clients, and persistently goes above and beyond in her service, every single time.

"Amanda is exceptional to work with. She's caring and considerate of her clients needs when pursuing real estate. Her loyalty and steadfast spirit to discover what's best for us are traits I admire."