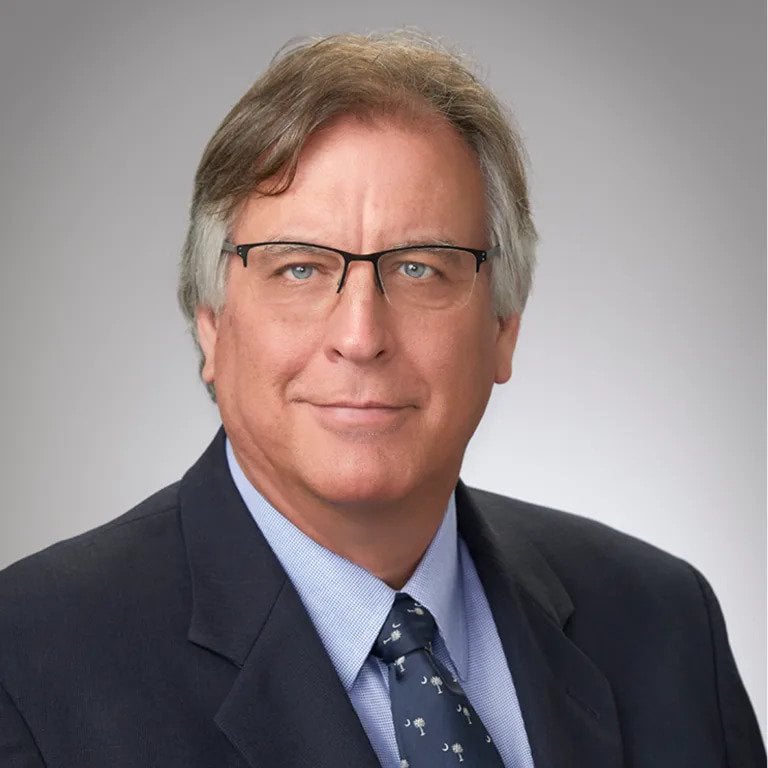 Michael Bedenbaugh
Michael Bedenbaugh's storied journey in preservation and community leadership has led him to a distinguished position with Blackstream®. Mike is a licensed residential real estate agent with Blackstream® | Christie's International Real Estate and a commercial associate advisor with SVN Blackstream. He champions high-caliber real estate services across the Carolinas.
A Prosperity, SC native, Mike was born with a reverence for history, evident from his early connections to his Great Grandfather's home. After dedicating five years to the US Navy aboard the USS South Carolina, Mike expanded his horizons by studying International Studies and History at both USC and Columbia University, New York. This academic background laid the foundation he would later carry into his diverse career.
His initial foray into the corporate realm took him to New York, where he joined the product marketing firm Post No Bills Inc that collaborated with corporate powerhouses like Phillip Morris USA and RCA Records. In 1990, Mike moved the company headquarters to Prosperity SC and became CEO. Over the next decade, Mike grew the company to include DreamWorks, Universal Pictures, and MGM and opened branch offices in Los Angeles and New York. During this time, he also played pivotal roles in local planning, preservation, and community service. After becoming President of Preservation SC in 2007, Bedenbaugh created and managed numerous programs that advanced the mission of PreserveSC while creatively addressing the challenges inherent in endangered historic properties. He was responsible for raising millions of dollars for Preservation Projects and saved dozens of historic properties through real estate successes that otherwise would have been lost. Mike was awarded the Order of the Palmetto for his work by Gov. Henry McMaster.
Mike is currently the owner of Bedenbaugh Rental Properties LLC and Map Media LLC, a social media company that produces his video podcast, "Perspective with Michael Bedenbaugh."
At Blackstream® Christie's International Real Estate, Mike's unique blend of preservation passion, academic insight, and business expertise truly shines. Drawing from his 14-year tenure as the President & CEO of Preservation South Carolina, Mike offers clients a unique perspective on real estate, making him an invaluable asset to both the Blackstream® team and clients looking for properties steeped in history and value.
With Blackstream® Christie's International Real Estate, Michael Bedenbaugh isn't just helping clients transact in real estate; he's helping them find their own piece of the Carolinas' rich tapestry.

"Amanda is exceptional to work with. She's caring and considerate of her clients needs when pursuing real estate. Her loyalty and steadfast spirit to discover what's best for us are traits I admire."