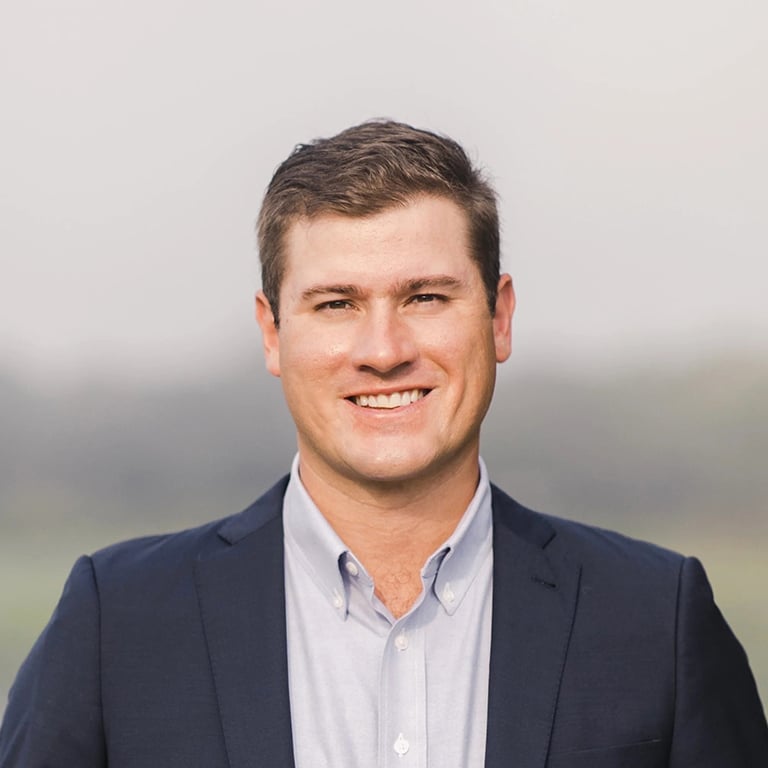 Miles Svobada
Miles Svoboda is a dynamic member of the Maxey | Blackstream® | Christie's International Real Estate team. He created Southern Land and Luxury to help clients effectively navigate real estate opportunities that align with any personal or business needs in the low country regions of Hilton Head, Bluffton, and Beaufort.
After graduating from the Terry College of Business at the University of Georgia (BBA Economics), Miles spent a decade leading sales and growth efforts at early-stage healthcare technology companies before following his passion and jumping in to help clients navigate real estate markets. He often leverages his extensive experiences leading multimillion dollar healthcare deals to help clients sell or acquire properties.
An avid amateur golfer, Miles competes in state and national level tournaments. He brings the same competitive spirit and attention to detail from the golf course to his real estate career.
Another notable aspect of Miles's background is his participation in the 2017 CBS hit reality show "Hunted", where he used his quick thinking and problem-solving skills in a thrilling real-life manhunt. This high-pressure experience highlighted Miles's quick thinking and strategic mindset, attributes that are now key to his successful real estate career.
Miles Svoboda has a particular focus on Lowcountry commercial real estate. His interest extends to a broad spectrum of properties and projects, including industrial, manufacturing, land, and flex spaces.
Whether you're looking to buy your dream home, sell an investment property, find your business's next location, or simply interested in exploring the exquisite Lowcountry real estate landscape, Miles Svoboda is the resourceful, steadfast advocate you need in your corner.

"Amanda is exceptional to work with. She's caring and considerate of her clients needs when pursuing real estate. Her loyalty and steadfast spirit to discover what's best for us are traits I admire."