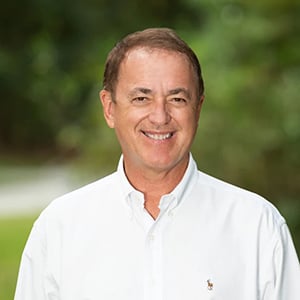 Nickey Maxey
Helping my clients and friends achieve their real estate objectives is a joy for me. I work with both buyers and sellers, and I particularly enjoy the challenge of listing and marketing large tracks of land and waterfront homes. Buying or selling a home can be a daunting idea. It's my job to address all of your questions, big or small. I can clarify all of the details and even bring to light some things you didn't know you should consider when buying or listing a home.
Q. As we get to know you, Nickey, can you name some things you just can't live without? A. A few things I can't live without? My wife and 3 children, good wine, deer hunting, a pickup truck, and boating.
Q. How would you spend a day off in the area you serve? A. If I had a full day off with no obligations, I would go to my farm and get on the tractor, mow, or plant! I'd also make sure I got some "boat time", and I'd go to Bay Street in Beaufort.
Q. Describe a perfect "day in the life"! A. I'd start at Corner Perk with fellow realtors, then go to the office and show a few houses! I'd sell one, then head off to lunch with my wife and kids. I'd show more houses and sell #2! Can you tell me that I love what I do?
Q. What is your favorite time of year in your city and why? A. Springtime on the May River; Fall in Estill on the Farm
Q. What's something interesting that we might not tell from looking, but that would surprise us!? A. My time as a young adult working as a policeman undercover. I have a passion for catching drug dealers.
Q. Do you have any pets that are part of the family? Tell us about them! A. My dog is a German Shepard who is like a child... My daughter's dog is a mix is my favorite and totally obsessed with me - she even tries to talk to me.

"Amanda is exceptional to work with. She's caring and considerate of her clients needs when pursuing real estate. Her loyalty and steadfast spirit to discover what's best for us are traits I admire."